Regular price
Sale price
$24.00 USD
Unit price
per
Sale
Sold out
MEADOW WOODS tonic revitalizes the scalp while also softening & protecting hair follicles. It is made from a blend of oils & botanicals beneficial for hair health as well as oily, itchy, flaky scalps. A simple pre-shower treatment with MEADOW WOODS will stimulate & purify the scalp.
Ingredients include:
Abyssinian Seed Oil - Abyssinian oil is obtained from the seeds of the crambe abyssinian plant. Abyssinian oil has a unique fatty acid composition, has a high amount of erucic acid, and contains up to 58% triglycerides. It also contains a high percentage of unsaturated C22 omega-9 fatty acids which contributes to its superb nutritive skin benefits and its excellent moisturizing properties. It penetrates the skin quickly and is non-comedogenic. Abyssinian Oil contains an abundance of both linoleic & linolenic acids. linoleic acid, an Omega 6 fatty acid, is helpful when it comes to skin and hair regeneration, while linolenic acid, an Omega 3, promotes cell-communicating and skin conditioning.
Rosemary Oil - Rosemary is valuable herb native to the Mediterranean area that is antiseptic, antimicrobial, and rich with antioxidants. It is a great cleansing herb that is often used in skincare for acne prone skin.
Tea Tree Oil: Tea tree oil has excellent antiseptic, anti bacterial, and anti fungal properties. It has be known to effectively treat acne and other skin conditions. 
2 oz glass dropper bottle of MEADOW WOODS with unique hand-printed label.
Directions for Use: Apply a small amount to fingertips or directly onto dry scalp before shampooing. Massage oil into scalp with small circular motions. Let sit for 5-10 minutes and then thoroughly shampoo and rinse hair. Use weekly or as needed for itchy dry scalp. Do not apply to wet hair. Can be used overnight as an intensive treatment. Make sure to wrap up hair and scalp to prevent staining of pillowcases and/or clothes. Discontinue use if irritation or redness occurs.

Full Ingredient list : Betula Alba (Birch) Leaf & Spiraia Ulmaria (Meadowsweet) infused Crambe Abyssinica (Abyssinian) Seed Oil, Raphanus Sativus (Radish) Seed Extract, Rosmarinus Officinalis (Rosemary), Salvia Officinalis (Sage), Ocimum Sanctum (Holy Basil), & Betula Alba (Birch) Leaf infused Caprylic/Capric Triglycerides (Fractionated Coconut Oil), Argania Spinosa (Argan) Kernel Oil, Brassica Oleracea (Broccoli) Seed Oil, Menthol, Pinus Mugo (Dwarf Pine) Oil, Salvia Triloba (Sage) Leaf Extract, Rosmarinus Officinalis (Rosemary) Leaf Oil, Copaifera Officinalis (Copaiba) Oil, Juniperus Communis (Juniper) Berry Extract, Tsuga Canadensis (Hemlock) Oil, & Carum Petroselinum (Parsley) Seed Oil.

Share
View full details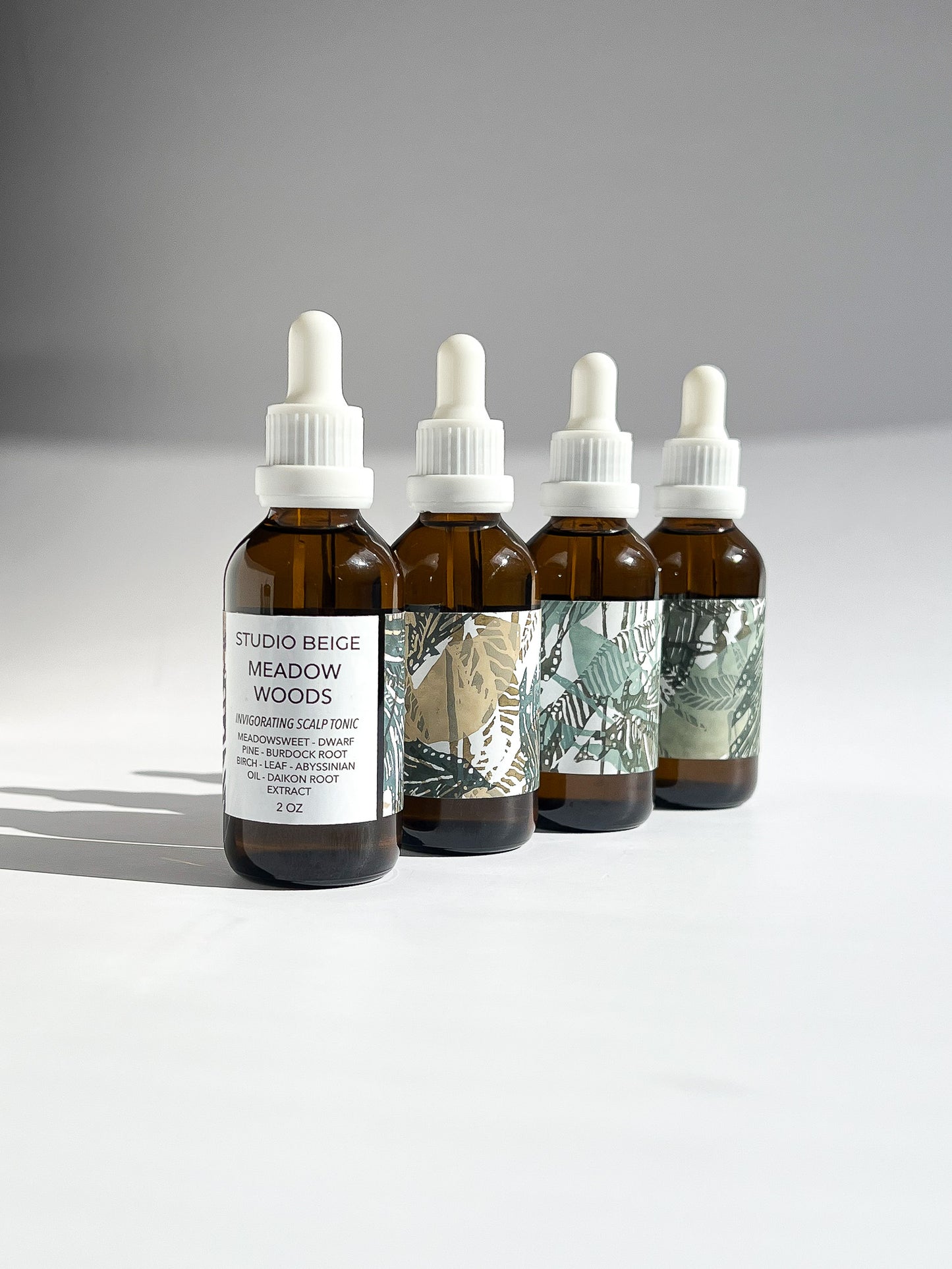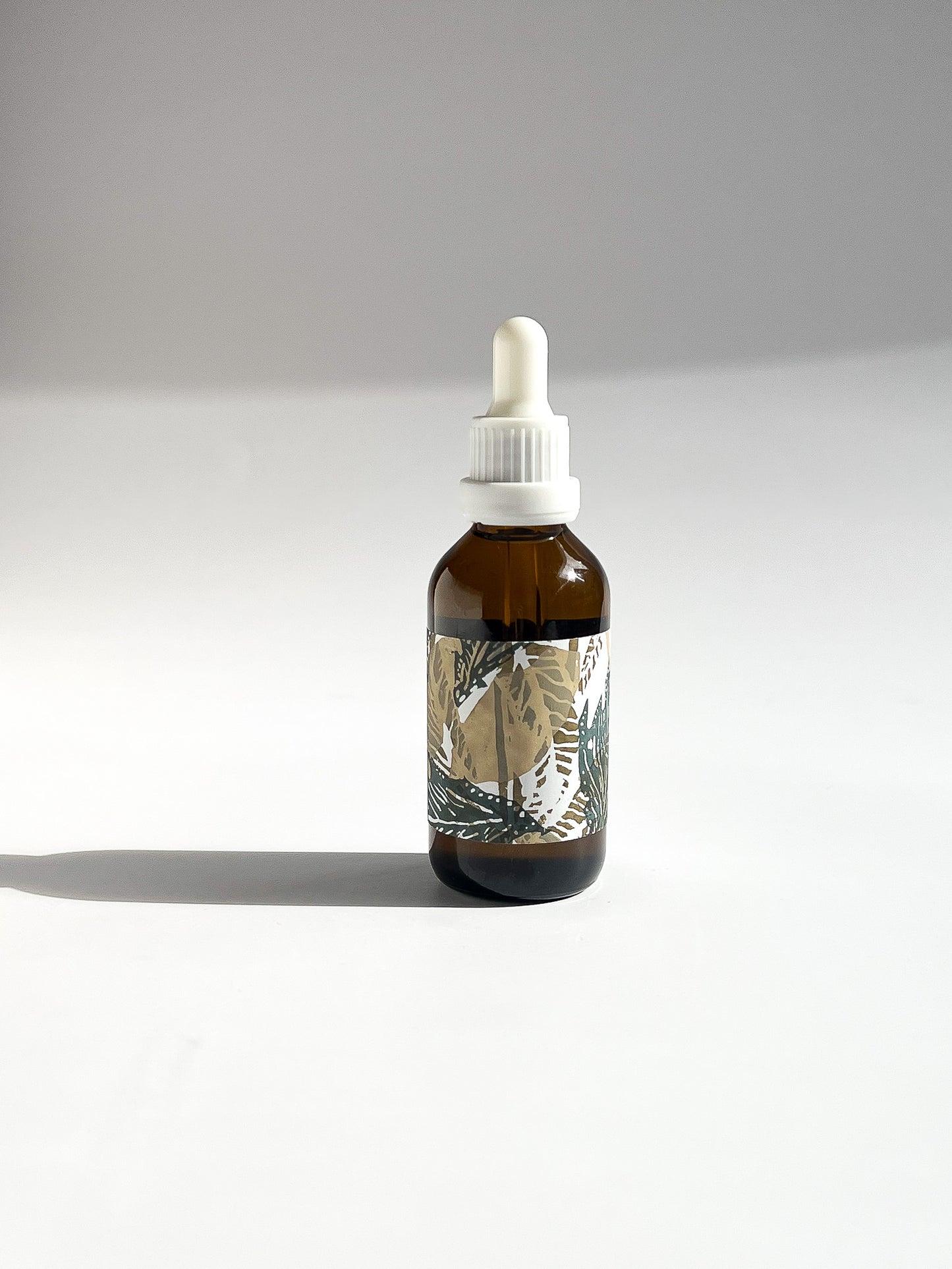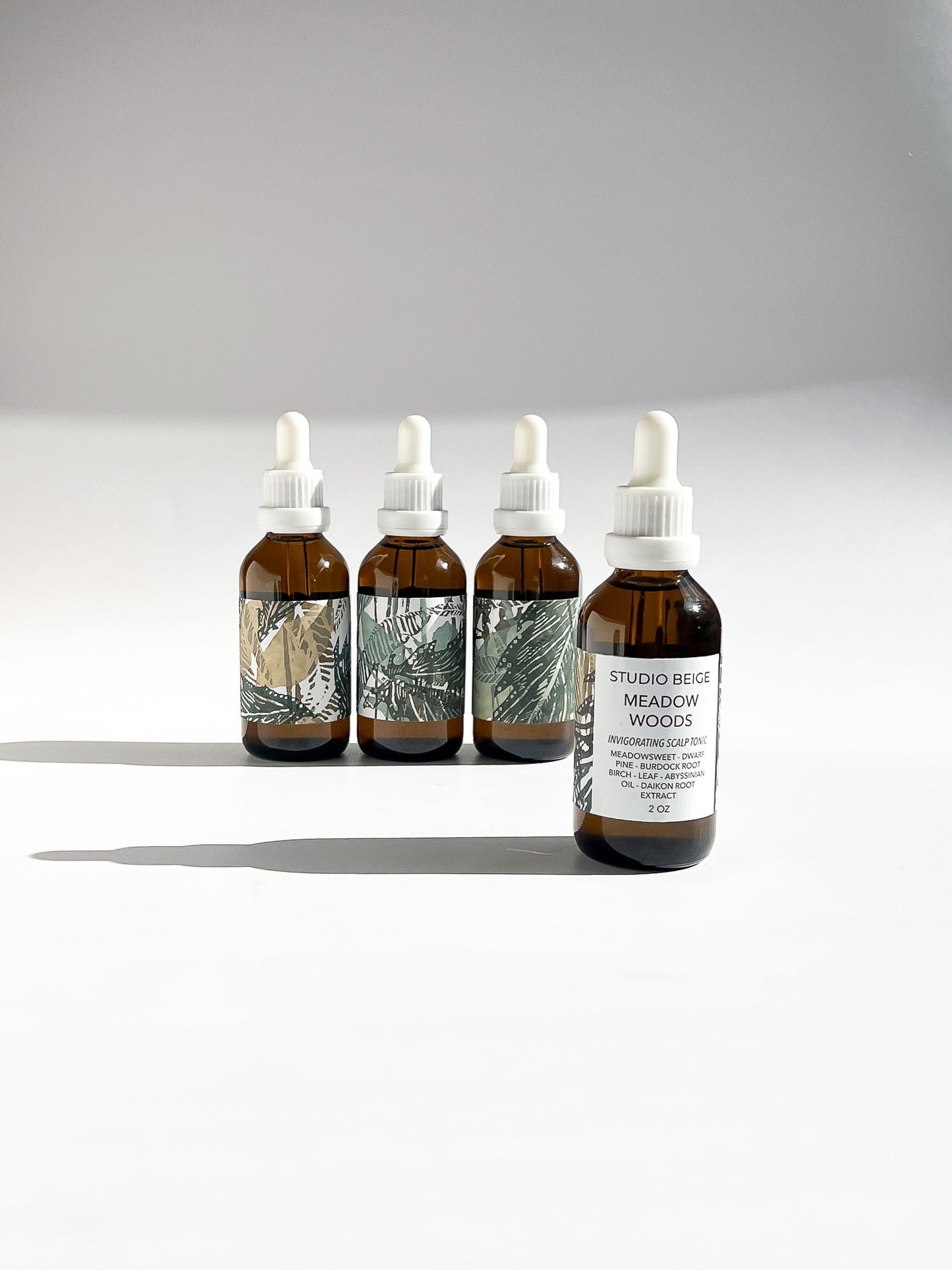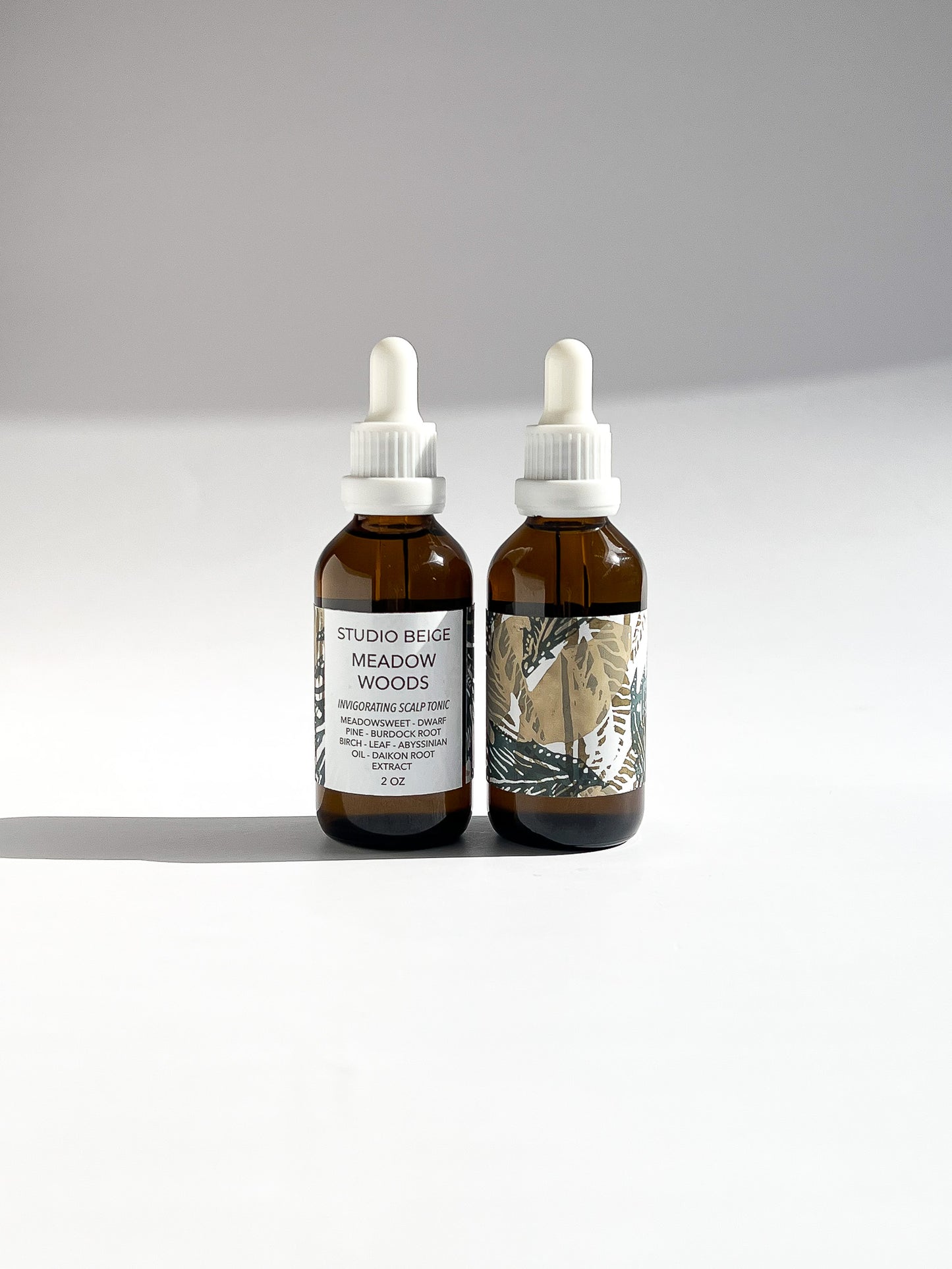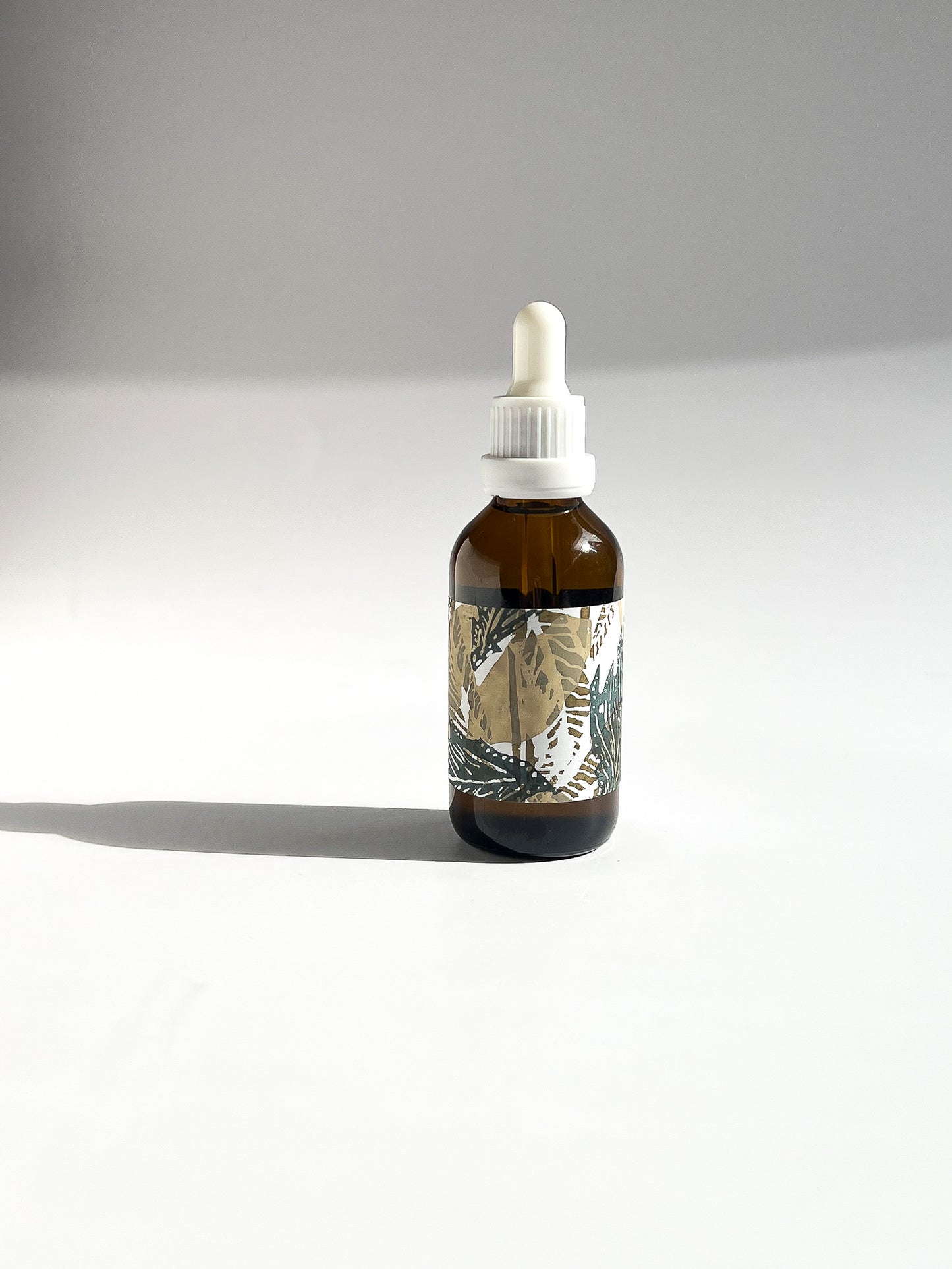 FREE SHIPPING

Free shipping for customers in the US on orders of $50 dollars or more.